Latest Take2Bloodstock Online Auction News
What a year already for Take2Bloodstock graduates. Take2Bloodstock sold horses have had another amazing year. Consistently churning out winner after winner, 90% of these AUSTRALIAN (excluding H.K and Macau) winners are under $30k and in most instances $10k and under. If you're in the market for a horse, you'd be a goose to ignore Take2Bloodstock's record when buying or selling!

*You could have purchased APPROACH DISCREET in 2020 for around $11,000 off Take2bloodstock P/L > since won just on $130k and counting, in the same prep as he was purchased!*
Our recent month's winners
Bunker Buster ($100k + Metro winner since sold by Take2)
Shake On It
Fandral (Impressive win)
Heroes Quest (found his niche in S.A)
Skob Boom
The Presenter
Cash Bundle (Winner & 2nd in $40k maiden)
Cristovao
Hurricane Max (multiple wins)
Funky Farm - again!
Generalmaintenance (multiple wins and placings)
Docarocket (multiple winner and pacings)
Chicago O'Brien (1st and 2nd last 2 - easily recouping their outlay)
Shivaji (not bad for a $2500 buy!)
Club Town (Done a great job for Bronco Lunn, approaching $100k earnings for him)
Crimson Petal (another bargain buy @ $2200)
Lighthorse Lad (Bolts in his maiden by 4.5L)
Drain The Swamp (Bolts in his maiden!)
Desidero (Bolts in at Port Augusta twice in a row 7+ lengths. Amassed about $100k since we sold him out of Vic).
Danawi (salutes 1st up for new owners, a big congrats)
Deejay BoBo (cracking 1st up win over sprint trip for this staying type)
Scent Of Fear (Now 3 wins since sold!)
Approach Discreet (Sandown x 2 WINS in a row - hasn't missed a place since sold. another BARGAIN you could have raced!)
Funky Farm (again and again - another Take2 bargain buy. Won $100k+ since sold)!)
King Crab (x 2 recent WINS. Another bargain $3600 buy, winner of over $40k and maiden winner by over 6L!)
Uncle Kenneth
Okotoks (Metro winner and earnings of over $50k since the Hobson's purchased off Take2 Nov 2019).
True Bell (2nd win for Bob Cameron and syndicate)
Dew Drop (Approaching $100k in earnings since purchased from the Sheikh through Take2 as a 2yo).
The Launcher (Model of consistency and 3 wins since sold by Take2
Junction (Multiple Sat Doomben winner & well over $100k earnings, $6k buy!)
Fabulonh (another star $100k plus earner since sold by Take2)
Peddler (3 wins now for the Hobson's)
Demonstrate (Back to back wins, suprassing his purchase price now in earnings)
Peko (Ridden cold, bolts in for new owners. Well on her way to paying for herself now)
Call Me Theroux (cracking 2nd up win for new owners, scoring by a widening 3L margin)
Vunivalu (waltzes in at Darwin for his 5th win & $100k earnings since purchasing off Take2)
Club Town ($100k + now in earnings for Bronco Lunn, his 3rd $100k + winner bought off Take2!)
The View (Stylish winner for the Wellington's. Looks like he can go on with the job)
Traq (Ultra impressive winner 2nd up. Now a 2nd and 1st for new owner Edgar Highfield. $6k buy looking cheap)
Tampering Falls (Makes it 3 wins for Colin Smith. More to cme going by that latest 1st up win)
Cosmotrix (Cheapie who breaks her maiden in fine style picking up just over $8k)
Not By Nature (Breaks his maiden for the man with the "Midas Touch" Bob Cameron)
Carbone (5th win since bought from Take2bloodstock!).
Givepeace A Chance (Bolts in with the Ceduna Cup and 2nd in Lock Cup. Won Penong Cup by 8L 27/02).
Caldwell
I'm A Shampion (Bargain $2500 buy, flying for new connections)
Not Available (Consistent and now a winner)
Alaskan Aura (2nd win since being purchased as a 1 start Adelaide maiden. $33k + in earnings now)
Cousin Muscles (Fantastic money spinner for Stephen Potiris and connections, having won 8 races since buying off Take2 as a maiden)
Tourniquet (2nd win & multiple placings for Justin Robins, who's loving the ride with this honest as Testa Rossa gelding)
Solar Panel (3rd win for Bob Cameron. Quinella horse Scent OF Fear also sold by Take2bloodstock!).
Lord Sundowner (Flying for the Tait's. 3rd win and about $60k R.O.I to date!)
Analytica (Sat Matro winner x2: smashes them in the Onkaparinga Cup by a widening 4.5L margin!))
Devillain (not bad for a $2k buy, 5 wins now, 10 placings and $80k banked!).
Take2Bloodstock listed and sold online horses
Our horses have proven their value in the marketplace time and time again. Buyers can see that the right horses are being listed for sale at auction and the odds of success are very high! Season's graduates so far amassed $1,000,000 + 2018-2019/ into 2020 season and counting. These horses include:
Paper Trade
(Multiple WINNER inc DOOMBEN winner and multiple placegetter, recouped purchase fast and $110k+ in earnings since)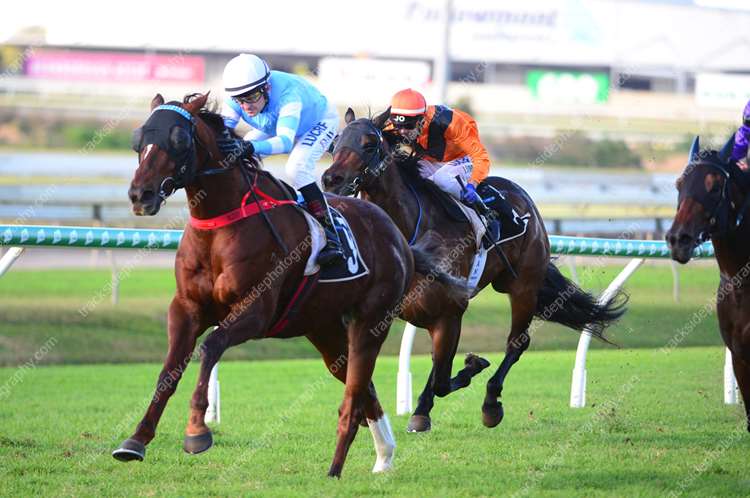 Mister Ward
(12 starts since for 2 seconds and 3 impressive wins, recouped purchase price fast / just on $40k+ in earnings since!)
Rioli
(2nd at Randwick x 2 and a WINNER (light blue silks - white cap) - already easily covered his purchase price!)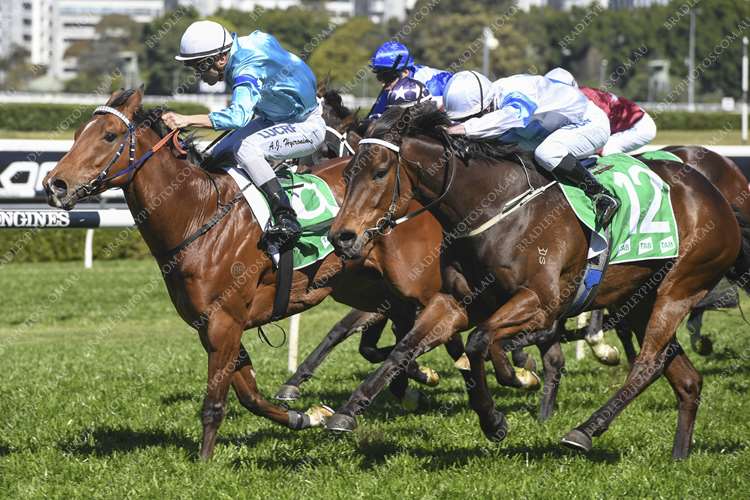 Carbone
(UPDATE - Carbone stings 3 wins in a row recently and now scores his 4th WIN!)
Hot Shot Harry
(MULTIPLE winner x 5 and multiple placegetter, recouped purchase price and $80k + in earnings fairly quickly)
Mulligan Falls
(winner and 4th in NT Derby, 1st prep new owner, recouping purchase fast)

Junction
(Multiple winner since. inc x2 SAT metro WIN). Around $150k since sale. Not bad for a $6,000 buy, a true bargain of the turf!)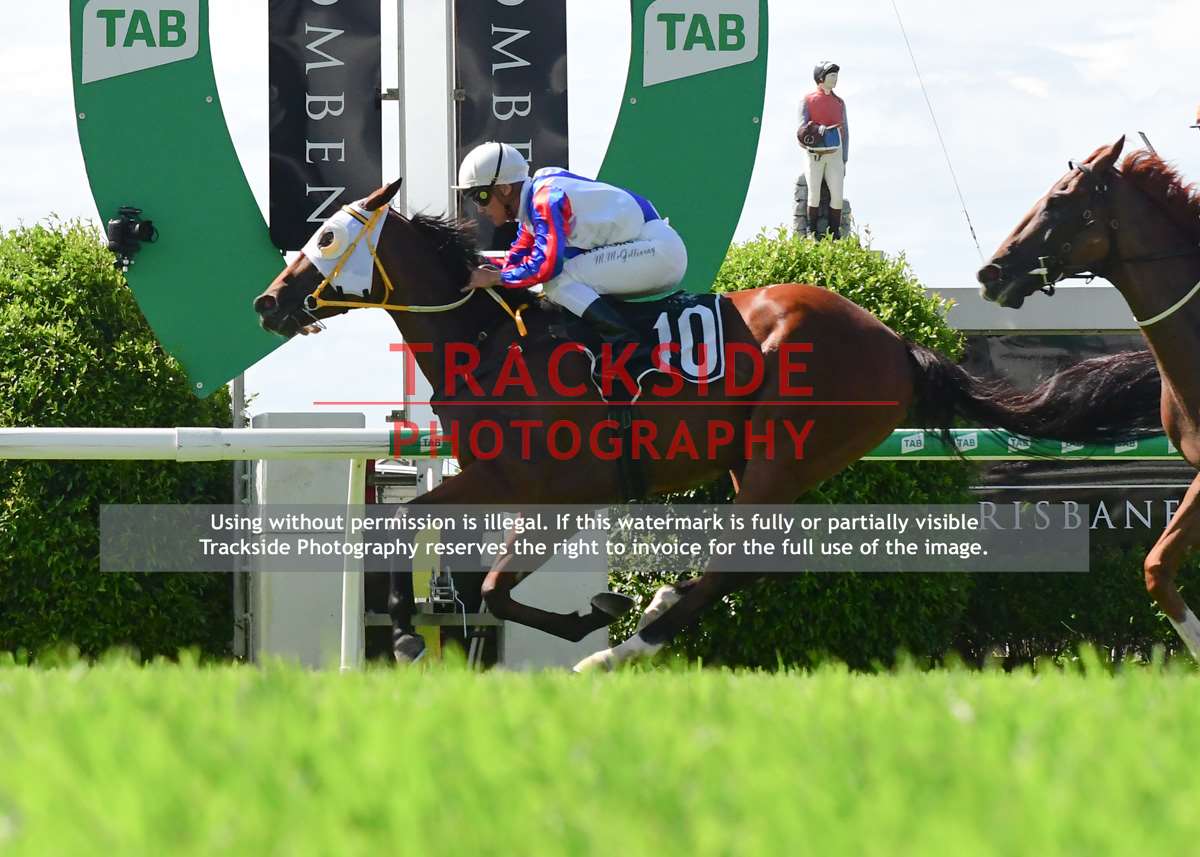 The Abyss
(NZ) winner a few starts back, 4th in class 2- more $ to come!)
The Launcher
(Impressive winner x2, had already recouped purchase price in placings)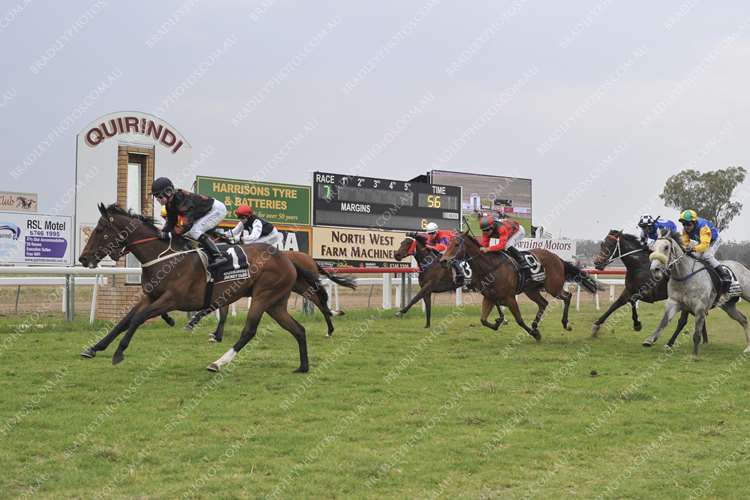 Vunivalu
(5 wins in N.T since sold, $100k + earnings since an $8k buy off Take2!)


Generalmaintenance

(Great money spinner for connections since sale)


Tourniquet
(1st start & a winner for a new owner and long term client of take2, Justin Robbins. He's now free-rolling!)



Newbay Flyer
(2 wins for Take2 client Ewan Watt and R.O.I Bloodstock)


Ultimate Gold
(4 starts for a 3rd and 2 x1sts, cruising past her purchase price easily!)


Tampering Falls
(2 starts in W.A for a 5th at Belmont and 1st at Northam, more $$ to come for sure (SINCE WON AGAIN!)


Elle Valentina
(Winner on debut for regular Bob Cameron, now a free horse! (*ill fated, would have ammased a heap more otherwise)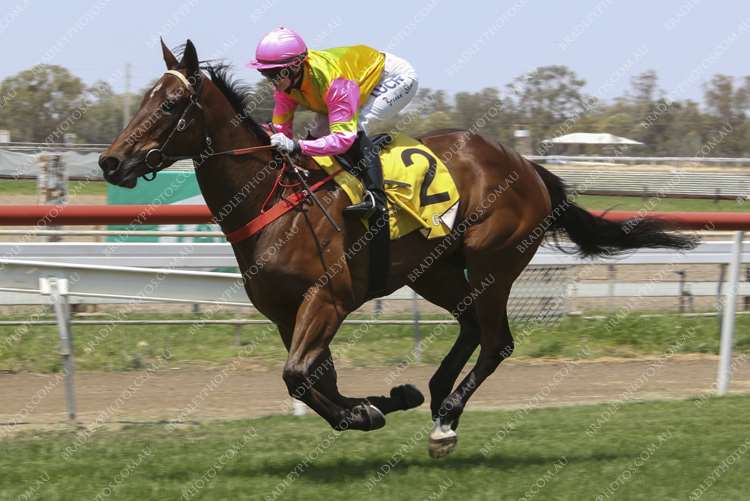 More Grit
(Breaks through covering his purchase price comfortably)



So Intelligent
(Started off with 3 starts 3 wins for new owners in King Island)


Sir Pellias
(Easily cruising past his purchase price many times over)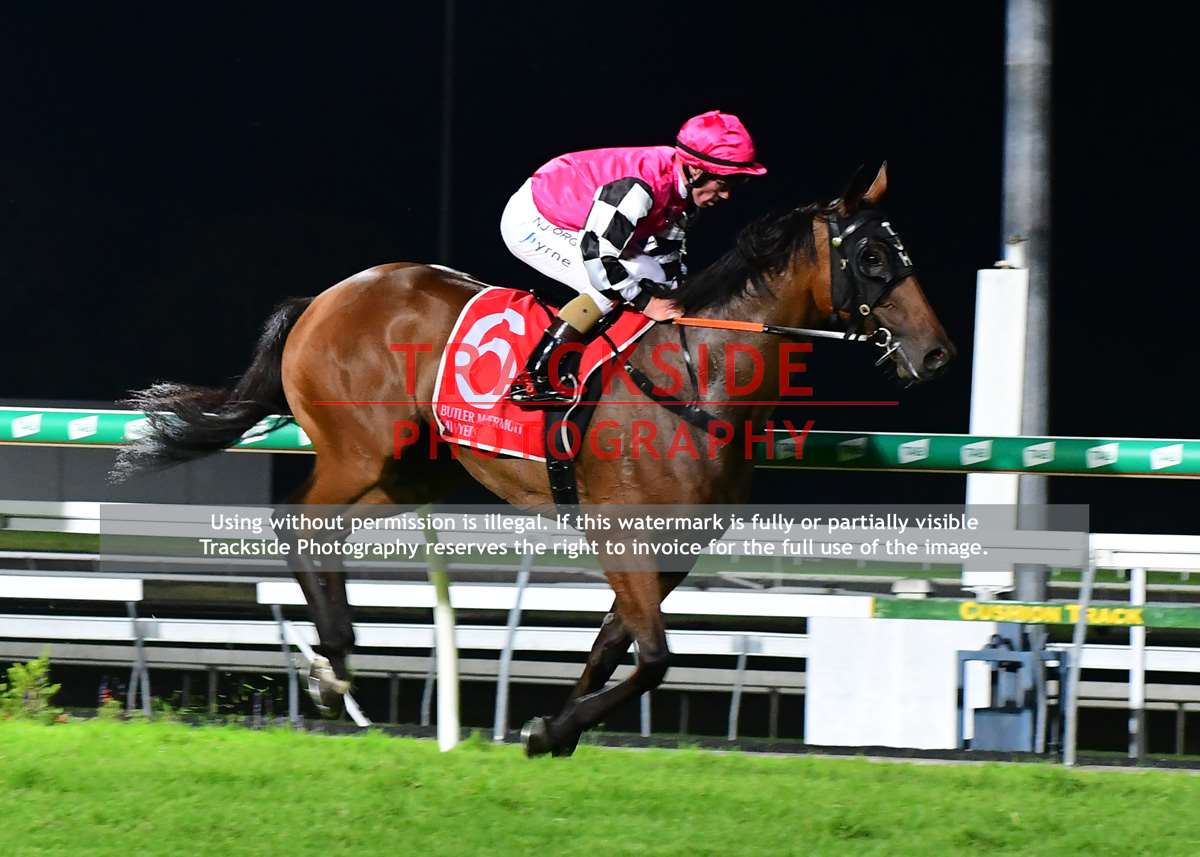 Queen's Song
(2 placings and a win, 3 starts new connections and Take2 regular Bob Cameron)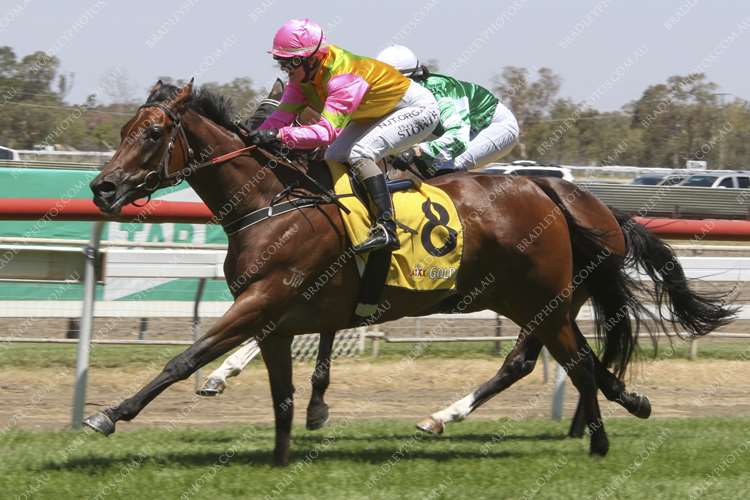 Scent Of Fear
(3 wins for new connections and counting!)


Frites
King Island CUP, (giving Robert Keys 2 winners from 2 Take2bloodstock purchases!)
(3 wins and counting for Bob Cameron, who's having a huge run with take2 horses)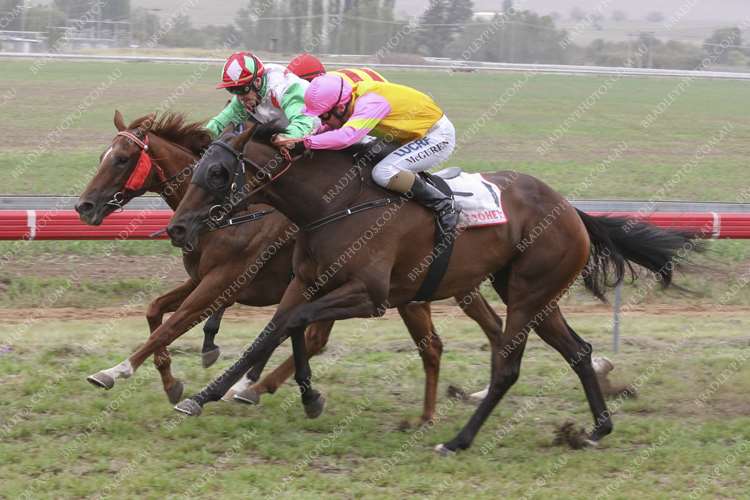 Desidero
(Now the winner of 5 races since sold, recently starts by 6L & 7L *$100k + in earnings)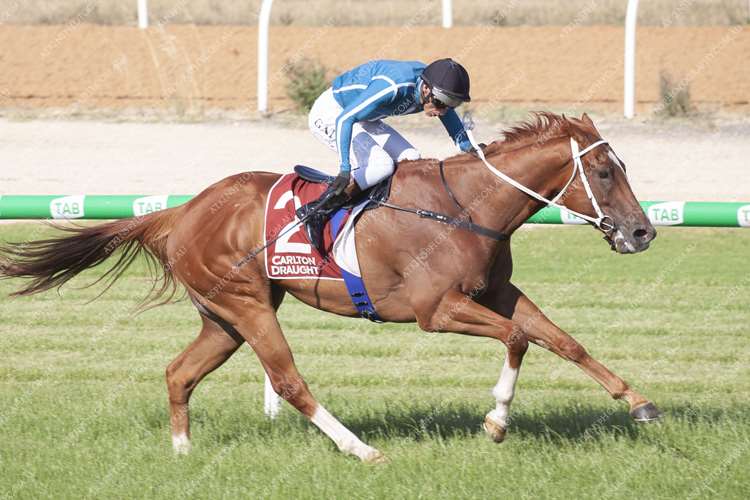 Alaskan Aura
(Easily covered his purchase price and a 2 time WINNER already)


Shake On It
(Promising son of Dundeel (NZ) off to a flying start for new connections)


Cape Ricahards
(1 start 1 win MOONE VALLEY, $75k race, for new owners)
Fandral
(Breaks through easily covering his purchase price!)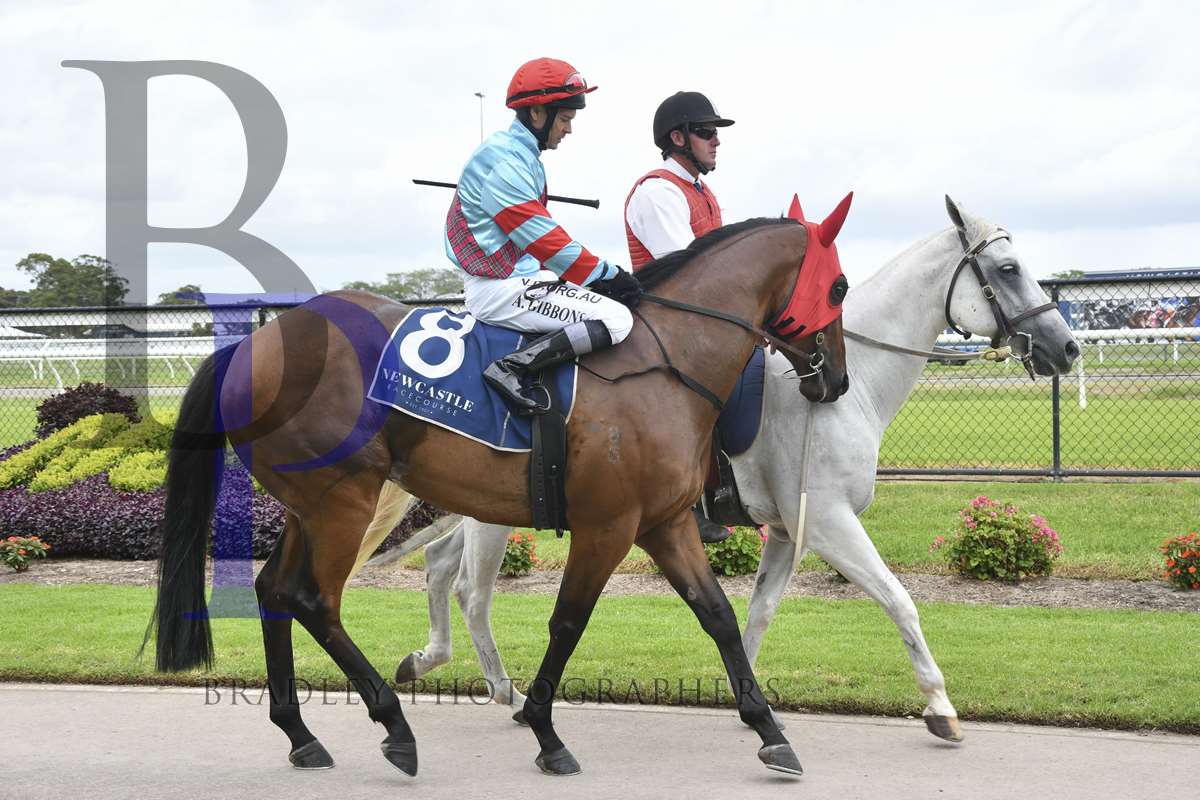 Lord Sundowner
(3 wins so far. Easily recouped purchase price x3 and some!)


Cash Bundle
(Winner and placed 2nd $40k metro maiden!)
Chicago O'Brien
(Winner 2nd up new owners, free horse now!)


Crimson Petal
(Bargain buy cruising past her purchase price - Pic by www.racingphotography.com.au)


Lighthorse Lad
(Smashes them to win his maiden. Look out for him, more to come! *UPDATE 3 wins up Nth now)


Drain The Swamp
(Dominant maiden win by over 4L to the line!)


Analytica
(2x Saturday Metro winner and STAKES-PLACED 2nd in Balaclava Cup - I tried to tell you all that he'd turn out to be a bargain!)


Courtesty ATKINS PHOTOGRAPHY

Deejay BoBo

(Lovely 1st up win over sprint journey)




Courtesty ATKINS PHOTOGRAPHY
Danawi

Gets the job done 1st up for new owners. Keep following him!




Approach Discreet

Stunning win at SANDOWN x 2 for Adrian McGregor - back to back WINS there. $11k bargain of the turf!
Now a stunning ROSEHILL Saturday winner, with ease, pocketing $58,0000 1st prize.

King Crab

($3600 bargain, smashing them in his maiden by a widening 6L margin! *And has since WON again!)




Kazio

(8 starts for new connections - two close-up 3rds & a 2 x 2nd in $125k metro races, $80k earnings without winning yet! Well done guys)




Peko

(Waltzes in for her new syndicate. Rideen cold 1st time. More wins instore for her!)



Call Me Theroux

(Cracking win 2nd up for new connections, $5k price tag looks cheap now off that performance)




The View

(Breaks through for the Wellington's, great supporters of Take2bloodstock. Congrats!)



TRACKPIX PHOTOGRAPHY

Traq

(Ultra impressive winner 2nd up. Now a 2nd and 1st for new owner Edgar Highfield. $6k buy looking cheap)




Solar Panel

(Well overdue win for Bob Cameron, easily paying for herself with a string of placings before breaking through)




Not By Nature

(Impressive 2nd up win for Bob Cameron)



Pic from BRADLEY PHOTOS

Givepeace A Chance
(Bolts in the Ceduna Cup of 2021)



I'm A Shampion
(Another $2500 bargain buy turning into a good money-spinner for conections)



Not Available
(Overdue win for conections)



Best of luck with your purchase, can't wait to get you in the WINNERS stall on race day.
Cheers,
George Lucas
Director of Take2Bloodstock P/L